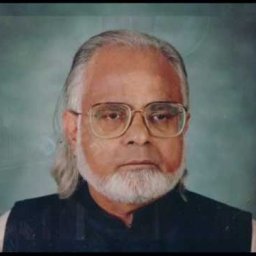 Muzaffar Warsi (Late)
Also known as: Muzaffar Warsi . 27 Audios . 47,859 Profile Views
Muzaffar Warsi was not only a famous Naat Khawan and Hamd reciter but also a very good Scholar of Pakistan. He was also a renowned Urdu poet, essay writer, and critic. Muzaffar Warsi was very humble man. He was born in India on December 20, 1933 and died on January 28, 2011, in Lahore. Listed below are some of Muzaffar Warsi Naats. More will be uploaded soon. May Allah G forgive his sins and grant him highest level in Jannah. Amen.
---
Biography - Muzaffar Warsi
Muzaffar Warsi (Dec 22nd, 1933- Jan 18th 2011) was an Urdu poet, and Scholar. His father was Alhaj Muhammad Sharf ud Din Ahmad. He belonged to a religious family. He had one brother named Dr. M. S. Zafar Warsi who was assistant director of State Bank of Pakistan.
Muzaffar Warsi had started his work for State bank of Pakistan as Deputy Treasurer. Then he started writing poetry and songs for Pakistani movies but with time he turned to Allah and started writing Naats and Hamds. Before his death, he wrote regularly 2 stanza on current affairs in A Newspaper. He still has millions for fans around the world.
Photo Gallery - Muzaffar Warsi