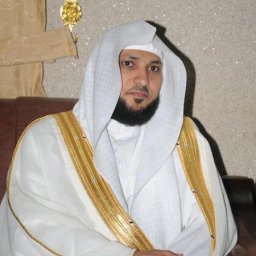 Sheikh Maher Al Muaiqly
Also known as: Maher Al Mueaqly . 113 Audios . 1,957 Profile Views
Sheikh Maher Al Muaiqly full name Sheikh Maher Bin Hamad Al Muaiqly is the Imam of the Grand Mosque Masjid Al Haram Makkah, Saudi Arabia. He is renowned Recitor of Noble Quran. Sheikh Maher al Mueaqly is very famous Qari around the Muslim world.
---
Biography - Maher Al Mueaqly
Sheikh Muaiqly was born in 7 January, 1969 in the holy land of Madina Munawara. He belongs to Al Muaqily clan from Yanbu.
Education and Career
Sheikh Sahab memorized whole Quran in Madinah at early age. Sheikh Maher was a keen student of Mathematics. After completing his education he began to teach Mathematics. He went to Makkah and started teaching in the school of balaat. He also started to lead prayers in Makkah and Madina mosques. Soon he became popular and appointed as adviser in Prince Abdul Majid Makkah. But later on he left this job and started teaching in Saud University in Makkah.
In 2005 and 2006 he lead Taraweeh prayer in Masjid-e-Nabwi Madinah. Then he moved to Makkah and started Taraweeh prayers with Sheikh Abdur Rehman As Sudais. He regularly leads fajr and maghrib prayers in Masjid Al Haram.
He has done Masters in Sharia and later on PHD from Umm ul Qura University. He completed his doctorate in the year of 2012.
Imam of Masjid Al Haram
Sheikh Maher was appointed as Khateeb of Masjid Al Haram in Ramadhan 2016. He delivered his first Khutbah in Masjid Al Haram in July 2016.
Marriage
Sheikh Maher al Mueaqly is married and have four children.
Photo Gallery - Maher Al Mueaqly