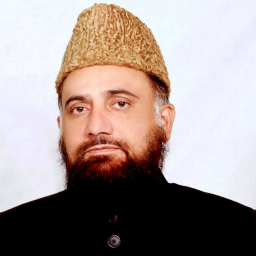 Syed Fasihuddin Soharwardi
Also known as: Fasihuddin Soharwardi . 118 Audios . 238,857 Profile Views
Fasihuddin Soharwardi is one of the most famous Naat Khawans in Muslim World. He has recited over 5000 Naat e Pak in more than 17 countries. His passion and total submission during the recitation is very rare. His magical voice control with God gifted Voice makes his Naats memorable for the listeners. May God Bless him with Health and Prosperity.
Official Facebook Page: https://www.facebook.com/pirsyedmuhammadfasihuddinsoharwardi/
Listed below are a few Famous Naats from Great collection of Fasihuddin Soharwardi Naats.
---
Biography - Fasihuddin Soharwardi
Syed Fasihuddin Soharwardy is a famous Pakistani Naat Khawan . He was born on 15th of June 1956. He has started reciting Naats when he was 5, and is inspired by his Father, Syed Riaz-ud-Din Soharwardy. He has a unique singing style with a beautiful voice. He has the Record of reciting more than 5000 Naats. For his Shows, he has visited to more than countries. He got fame in 1980s with " Main Behak Sako" which was aired on Radio Pakistan and PTV. His famous work includes " Allah Hoo Allah Hoo", "Khuda ka Zikr Keren"," Lamm Yaati"" aye Sabz Gumbat Waaly" and many more.
For his education, he has done his schooling from Government Secondary School and BA degree from Government Islamia College Karachi. He completed his Law Degree from Urdu Law College and Masters in Journalism. He currently lives in Karachi but most often visits to Europe and America for his shows.
Syed Fasihuddin Soharwaridy has two brothers named Syed Ejaz Soharwardy and Syed Baddiudeen Soharwardy. He has four chlidern.
Photo Gallery - Fasihuddin Soharwardi
Fasiuddin Soharwardi on 13 october 2013