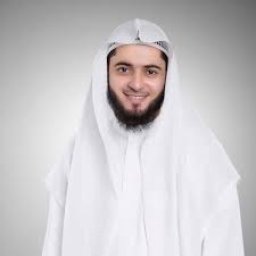 Qari Abdul Aziz Az Zahrani
Also known as: Abdul Aziz Az Zahrani . 22 Audios . 848 Profile Views
Abdulaziz Bin Saleh Al-Zahrani is the imam of Ibn Al-Yamani Mosque district rose in Jeddah. He is one of the popular Imam in Jeddah. Sheikh Abdulaziz Az-Zahrani is currently working as an Imam in "Ibn Al Yamani" mosque in Jeddah and a preacher in "Al Subaie" Mosque in Jeddah. Allah Ji has gifted him so beautiful and magical voice.. MashaaAllah
---
Biography - Abdul Aziz Az Zahrani
Abdul Aziz Al Zahrani Biography
Abdulaziz Az Zahrani was born in 1980 in Jeddah. His full name is Abdul Aziz Bin Saleh Bin Ahmad Bin Muhammad Az-Zahrani. Abdulaziz Zahrani has memorize the whole Quran at the age of 15. His father was a Hafiz of Holy Quran. His father is also Imam of Abdulrahman Az-Zahrani Mosque with his brother Sheikh Abdulrahman Az-Zahrani.
Sheikh Abdulaziz has studied literature and humanitarian from King Abdulaziz Jeddah.
Sheikh Abdulaziz Az-Zahrani is currently working as an Imam in "Ibn Al Yamani" mosque in Jeddah and a preacher in "Al Subaie" Mosque in Jeddah.
He has also an Imam of Taraweeh prayer in King Fahd's mosque Jeddah
Photo Gallery - Abdul Aziz Az Zahrani